Upcoming 2019 Releases & News:
Working on production for new releases with singer/songwriter, Mike Rocket to be released  exclusively through Artists Without Labels.
Working on an album release with actor, Eric Thal. We started writing this music about a decade ago & have finally decided to finish production & release it to the masses!  It's a unique blend of funky rock and sounds mixed with EDM & break beats. Stay tuned for more! This album will be released  exclusively through Artists Without Labels. 
Music Supervising Chris Bayon's latest film, "The Truth About Santa Claus".
In the late 1990's Thomas played with a band called "YO' MAMA" and an album was recorded, but never released. There ar talks now of releasing this album!
BAND Members are (Click links to find out more about he amazing musicians):
Jonny Shemz-Lead Vocals & guitar
Asi Spector-Bass & Backing Vocals
Tamir Muskat-Drums & Recording/Mix  Engineer
Thomas Hutchings-Tenor Saxophone
Satish Indofunk-Trumpet 
News & Press (click link for details):

Artists Without Labels Attended NAMM 2019 and we are looking for sponsors for upcoming 2019 events. Email awl@thomashutchings.com for info on how to become a sponsor at a release event for one of our artists song releases.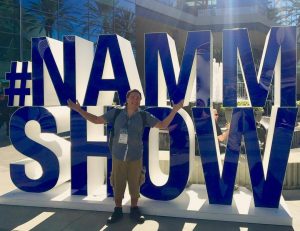 Listen to our latest Artists Without Labels Releases here: https://youtu.be/TY5RGylskXA
Past Interviews: