SAXOPHONIST • MUSIC PRODUCER • TEACHING ARTIST • PODCAST HOST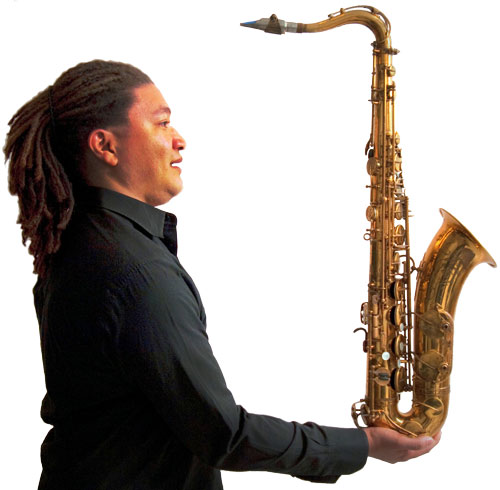 Thomas Hutchings is a professional saxophonist, music producer and teaching artist living in New York City. Before starting Artists Without Labels, he worked in the technology industry for 16 years at a technology startup, collaborating on development of everything from logistics and business processes to inventory, database software design & CRM tools. While balancing a music & technology career, Thomas noticed that many of the business concepts like SWOT analysis and simple resources like data analysis & QR codes could be applied to the music industry in a positive, meaningful way to help independent artists better structure & organize their music business.
Thomas studied saxophone at Boise State University then moved to New York and studied saxophone privately with Bob Mover, Bob Franceschini, and Ira Jackson. Thomas also teaches saxophone at the Bob Mover Academy of Music. As a professional saxophonist, he has performed and recorded with many incredible local and international artists across many genres like, rock, blues, EDM, jazz and funk in many different venues giving him a global sense for combining sounds and rhythm. His performing group "Anomaly" performs regularly around the New York and tri-state music clubs and event scenes a cast of world class musicians for over 2 decades.
Click here for event schedule.
He's also constantly writing, producing and recording music with many talented artists. Thomas is an active ASCAP Member (Performing Rights Organization) & Voting Member of The National Academy of Recording Arts & Sciences (AKA The Grammys). If you'd like to hear Thomas's music collabs click here.